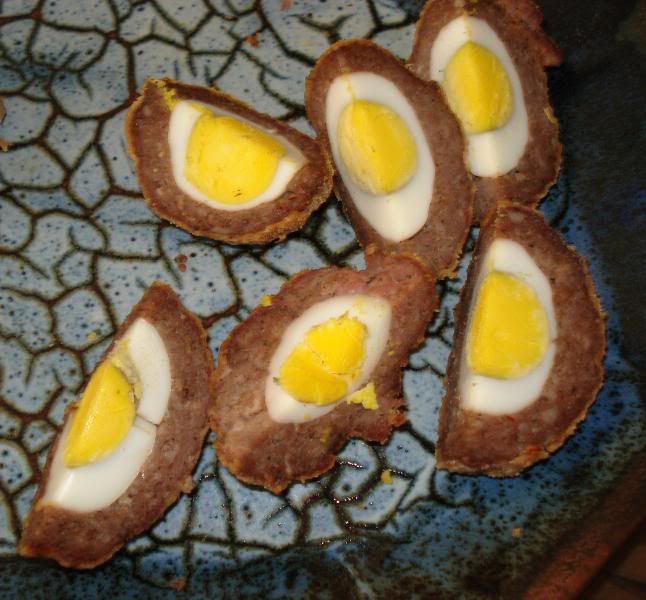 Last Sunday marked an interesting experience for me. After completing EnglishJames' birthday ride from his house to the Red Rock overlook, he and his girlfriend, Jen, treated all of us to a wonderful English breakfast complete with some kinda fried-poached-egg thing, sausage in pie dough, and what the English call: refrigeration cake. Believe me, none of this stuff was healthy. Well, with the exception of Paul's (Mr. Watt) 3-alarm chili that he contributed. Chili at an English breakfast? I guess Paul didn't get the memo. Paul's chili, by the way, was primo! Just spicey and hot enough you could eat it without that, "this is gonna hurt tomorrow feeling." My favorite, however, had to be the fried-poached-egg thingee. I'm not sure what was in this, but it sure was good. Especially, with some English mustard smeared all over it! Yum, Yum!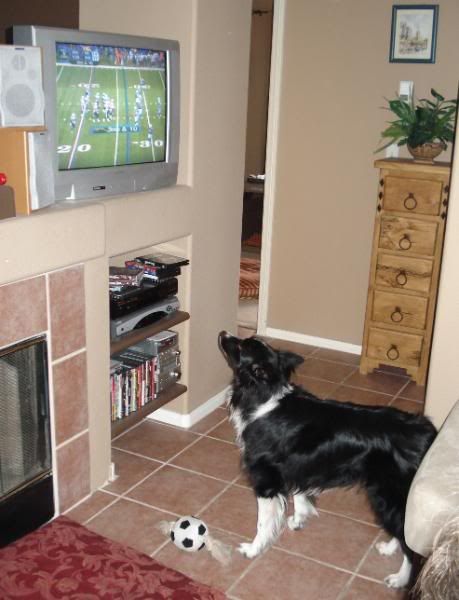 I think the highlight of the event though was watching James' dog, Jill (of Jack and Jill fame) watch football on television. Jill didn't just watch television; she enthusiastically participated in the game. Nobody else in the room seemed to care who was winning either, they just wanted to see Jill react to the next set of plays. Jill would sit quietly looking intently at the screen until the snap of the ball. As soon as the play started she would grab her little soccer-ball toy and race around the room until the play stopped. She continued to do this on 4th down punts, kickoff's, and every snap of the ball. An amazing sight indeed. I never would have believed it if I hadn't seen it with my own eyes.
Birthday Boy...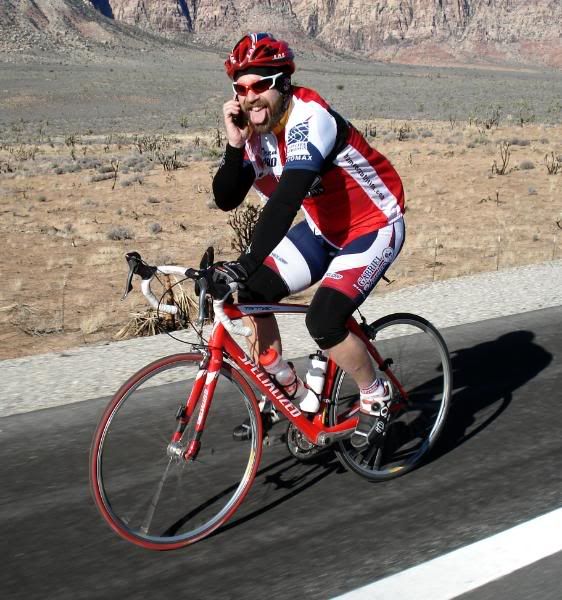 Cycling friends who care to give the very best... Happy birthday James!