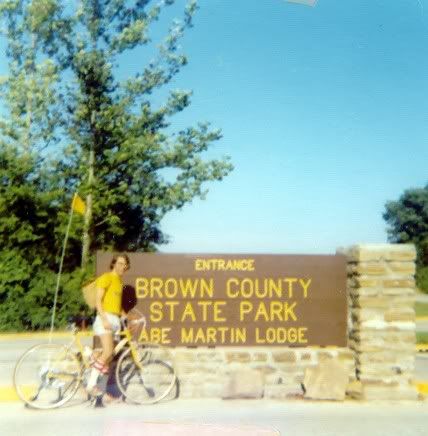 Craig at the entrance to Brown County State Park Lodge
Yesterday was one of those amazing days that you experience in life. It has been 30 years and 11 months since I saw or heard from my best man at my wedding. I've been actively looking for
Craig Hamilton
for what has to be 10 years now. I've searched high and low and used some of the best free sources available to find him. Well, yesterday, 22 Apr 2008 I finally did. I got bored at work and decided to try one of those "find anyone, anywhere sites." Just on a whim, I typed his name into the little search box. As always, there were a gazillion Craig Hamilton's located throughout these United States. I perused the list and stopped to study one entry that had an address listed in Indianapolis for a Craig Hamilton. Well, I thought, "why not give this a try." I clicked on the name and sure enough, it was Craig Hamilton with the first address listed as Indianapolis, Indiana and the last address as Craig Hamilton, Los Angeles, California. So, I went to the magic that is Google and typed his whole name in plus Los Angeles. A few hits came up with
Craig Hamilton, photographer
and Craig Hamilton, this and that. I pursued the photographer link and found a picture of a guy holding a camera while shooting photos of race cars. I stared at the picture and thought, "Man, that does look a lot like him." But that was all I had, a picture. I looked even closer and noticed the guy in the photo sported a goatee. That's what gave it away! I was sure that was him. I sent an email to the guy who owned the site and asked him to pass along a message to the dude in the picture I thought was Craig. I gave him specific details that I knew only Craig would know so that Craig wouldn't think I was some kinda stalker or something. It didn't take long. I got an email last night from the guy who I hadn't seen nor heard from in over 30 years! So, let the reunion bullshitting begin…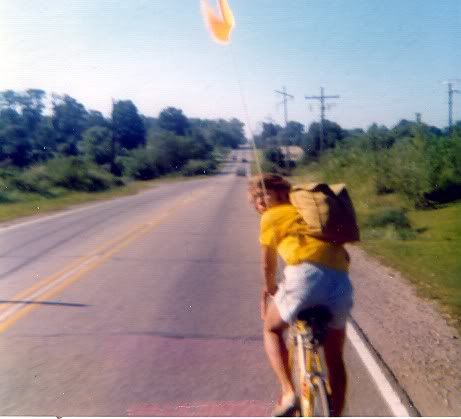 Craig headin' south to Brown County
Cycling content. Way back when, Craig and I rode our bicycles from my house in northern Indianapolis to Brown County State Park in the middle southern Indiana. I think it was something along the lines of 66 miles or so. I managed to salvage a few pictures from that day and they are posted here on this Blog entry. I remember that day well. It started out as most rides do. Full of enthusiasm combined with a nice cool, and windless morning. As the day went on, however, the temperatures of the roads climbed, the wind picked up, and we started getting hungry.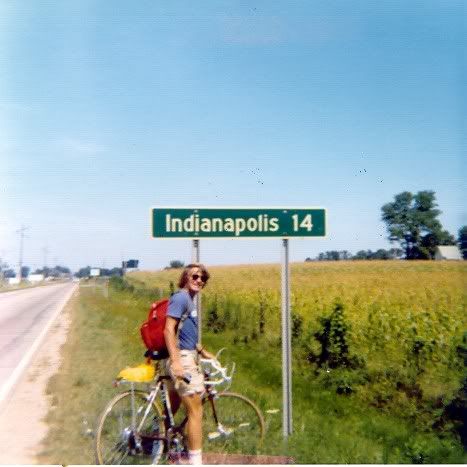 A Younger and Much Thinner Mozam!
Back in those days, the best bike you could get on our pay, which was basically nodda, was a Schwinn Varsity. We rode down to the park, stayed the night in pretty crappy tent, and rode back the next day. And so, Mozam's cycle-touring career began! As a side note, cycling was basically all the transportation we had. No new cars, crotch rockets, computers, or cell phones. Just a bike. I remember riding that Varsity everywhere; to friend's houses; to school on occasion; and just generally farting around. Who knows, with gas prices as they are, maybe those days will return.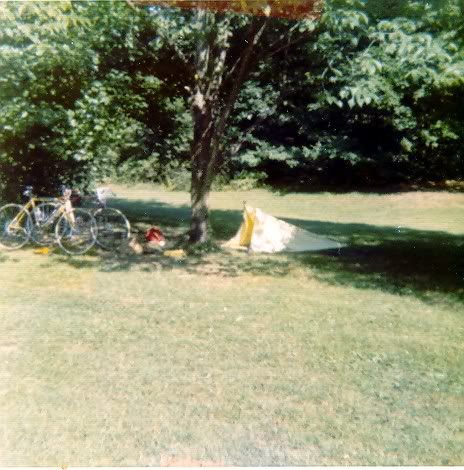 Our "deluxe" Accomdations!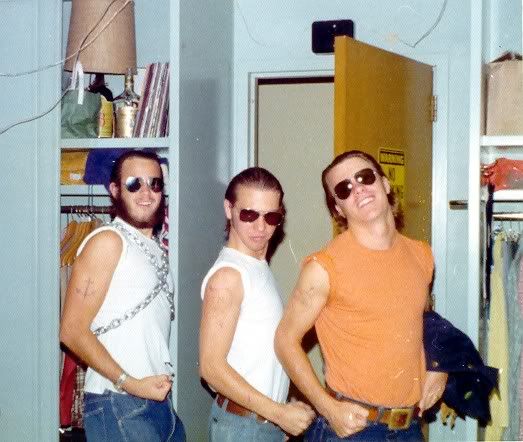 Goofin at Purdue, Fall of 1973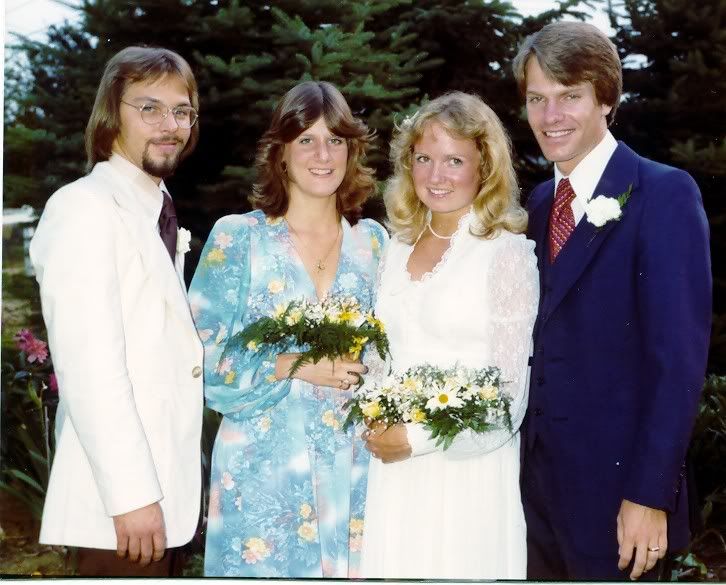 The Last Time I saw Him for Many Years