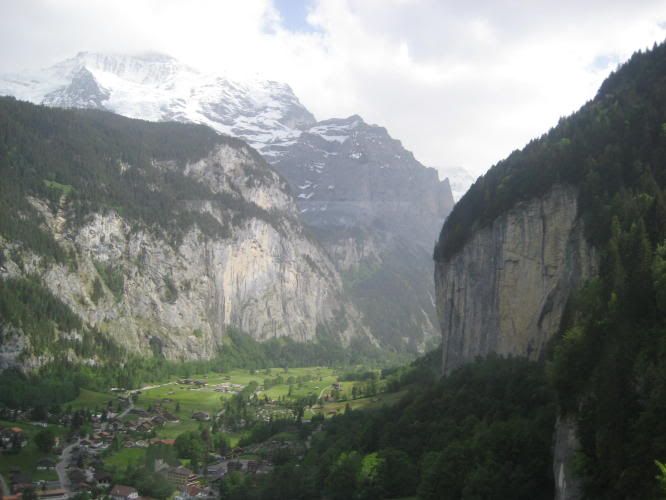 There I sat at work the other day, bored beyond comprehension, watching the clock on my computer tick down the minutes until quittin' time when I decided to check out
CrazyGuyonaBike
. I haven't been there for some time, so the thought of lurking around there for the rest of the afternoon seemed to have given me a jolt of enthusiasm and anticipation. You see, CrazyGuy is a site where people from around the world journal about their various cycling expeditions. Some of the accounts are downright well written, humorous and fascinating — and some, not so much. Well, I decided to click on the "featured journal" to see what's up. What I came upon was one of those stories that you just can't stop reading. Replete with colorful text and pictures, the account of this couple's month long tour through the South of France and interior of Switzerland seemed to take me away from the boredom of cubical-hell, and deliver me right there along with them.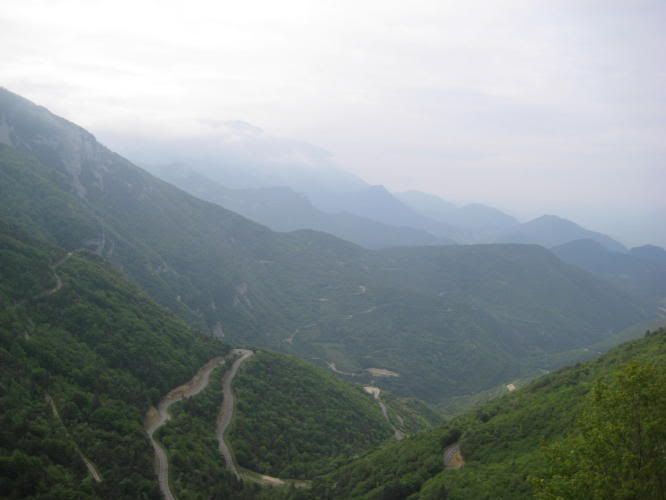 I wanna Move here!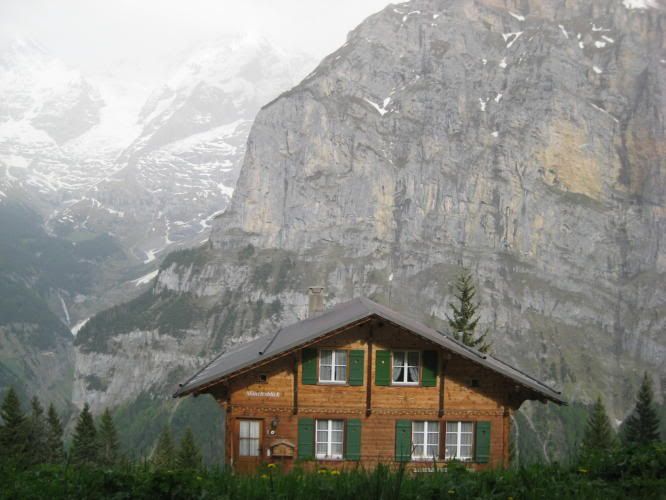 Most accounts are great chronological entries that feature the details of the moment-by-moment happenings of a day on the bike. These accounts can be somewhat interesting at times, but most often they dribble towards the boring, laborious details that don't really tell a story. This account, The
Sound of Cycling
written by Cathryn Ramsden, was different. Different in a "feelings" kinda way. Not that I'm a sappy, whimpy cyclist, but I really like the way Cathryn told her story. She did a great job of balancing her feelings about their trip with the not so entertaining details. She takes you on an emotional journey of planning and anticipation followed by, the anxious possibility of being totally "gutted" due to a serious accident several months prior to leaving. All in all, it is just a great read. So I'll quit writing about it and just let you read it. You can find it here.
One of favorite guestbook entries: "Thanks again - you gave me the perfect excuse to fritter away an afternoon's work..." My sentiments exactly!
Here are somemore really great reads
Trans Am Blues
A great read about a young guy trying to deal with life and his dream of a Trans America Bike Tour.
Moving Forward in Souther France
A nice story about a couple's month long tour through the South of France.
Mad Max goes to burning man!
This is a really cool story by a guy who tries to make it to Burning Man. Ohio to Nevada. Great read!