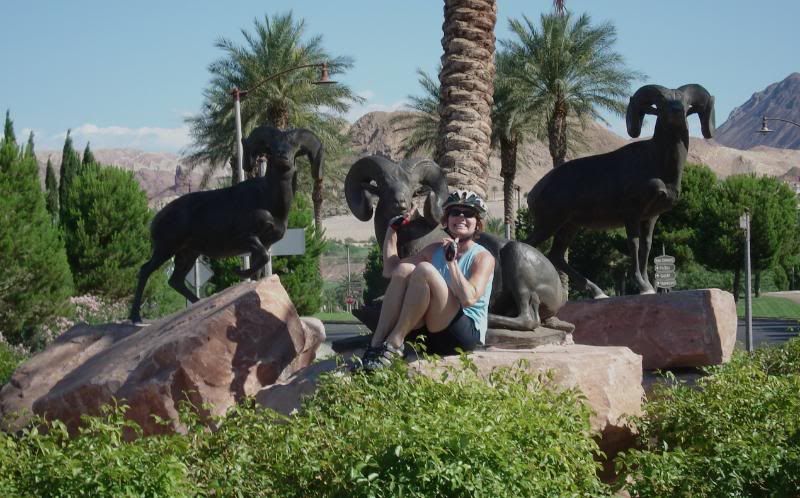 The original plan today was to hook up with the
GVC
"Old Guys/Gals Rule" ride through Southern Highlands and back to Green Valley. Somehow that just didn't work out. I think I miss judged the "hook up" time, or the group just passed us by. Oh well. As it turned out, we changed mindset and headed through Henderson and on down to Lake Las Vegas for a fun loop and then retraced our tire tracks back home. On any other day this ride is pretty routine, but today things were a little bit different. Normally, it is hot as hell around here in June and the ride feels more like a long slog through a sun baked oven. Today, however, the weather was just gorgeous and the air had that cool, California coast feel to it. The sky was bright blue and dotted with pure white-puffy clouds.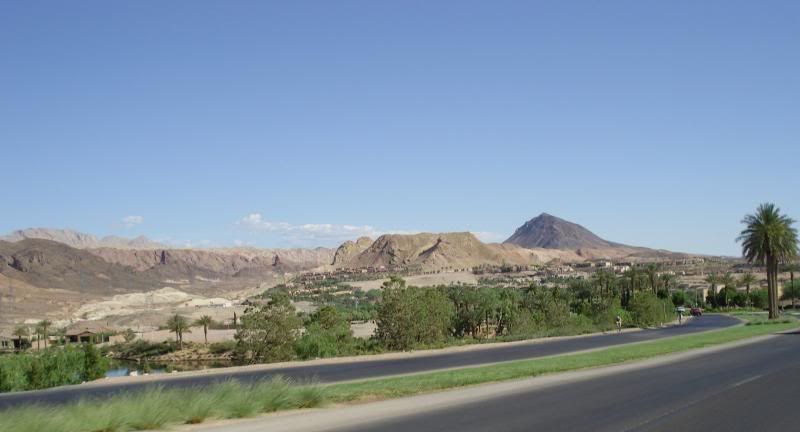 Up the Henderson hill we went! Actually, it is called Horizon Ridge Parkway, but most everyone around here just refers to the climb as the "Henderson Hill." I figured since school was finally OUT and Bobbie wanted ride…and the fact that we are doing the
Copper Triangle
in Colorado in August…it was time to get some climbing in the legs. A quick tour through Henderson proper and it was down Racetrack Road on our way to
Lake Las Vegas
. Lake Las Vegas is kind of an interesting place really. The project was started several years ago in an effort to offer visitors and residents something other than just the, "Strip." Before the great recession, this place was a highly sought after place to live and play…just about every square inch of desert is covered with golf course, hotels, or Mac Mansions! It is part high-scale resort and part high-scale residential, mixed with a few golf courses and a small village by the name of
Montelago
all quaintly set in a quazi European theme. The ride through the area is a small loop that swoops sharply downward into the area and then culminates in a steep climb through the residential area and attached golf course. A bit of irony also hangs over this place. The "lake" part is actually man-made because the entire development sits directly below the Las Vegas waste-water treatment facility. Apparently, in order to build such an upscale development the waste water had to be routed underneath the man-made portion via tunnel which ultimately directs the water into Lake Mead. Take that California! Usually we just haul ass through here, sometimes grabbing a coffee at Saxby's, and then starting our climb back out to the city. Today we just took our time to discover some things we missed during our earlier haste-filled rides. I think I was most impressed with the waterfall coming off a man-made rock structure located at the base of the
Ritz Carleton Hotel
and Casino. I must say, however, I was also equally unimpressed with the poor attempt at a white sand beach that is also provided by the hotel. The beach thing, for whatever reason, just seemed so out of place in this environment.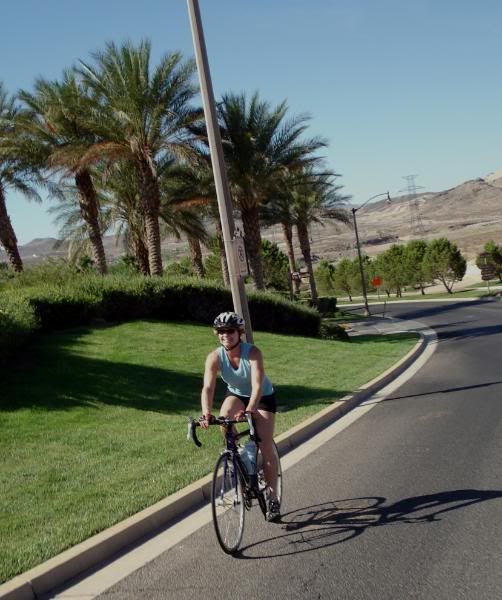 Our climb out and back home seemed pretty much the same and we couldn't help notice the impact of this recession thing going on. There are a lot of empty graded pads out in the middle the desert that give evidence of projects either abandoned or left unfunded. This is really a shame because these abandoned, austere geometric shapes significantly detract from the natural desert landscape. Back in the concrete jungle, we stopped for a nice refreshing ice-cold coke and a respite before making the climb back to
Anthem
. Truly a great day and a great ride!
Ritz Carlton Waterfall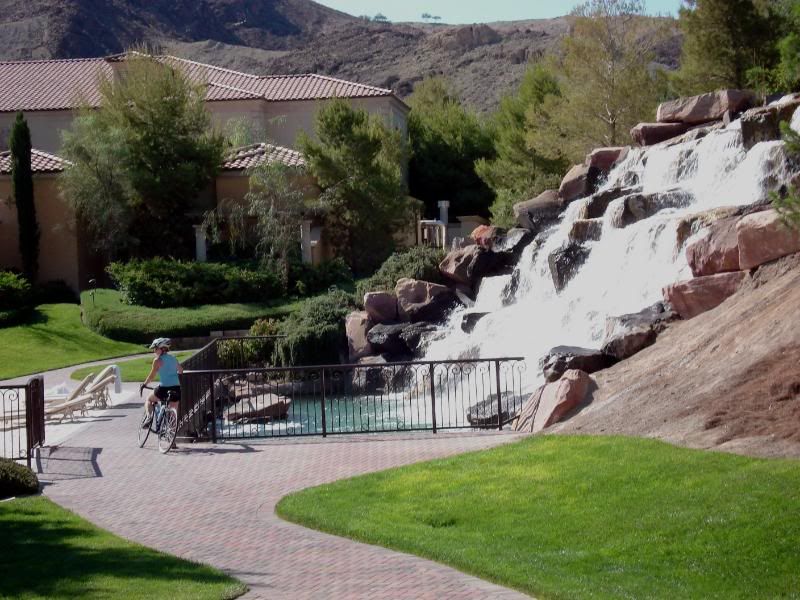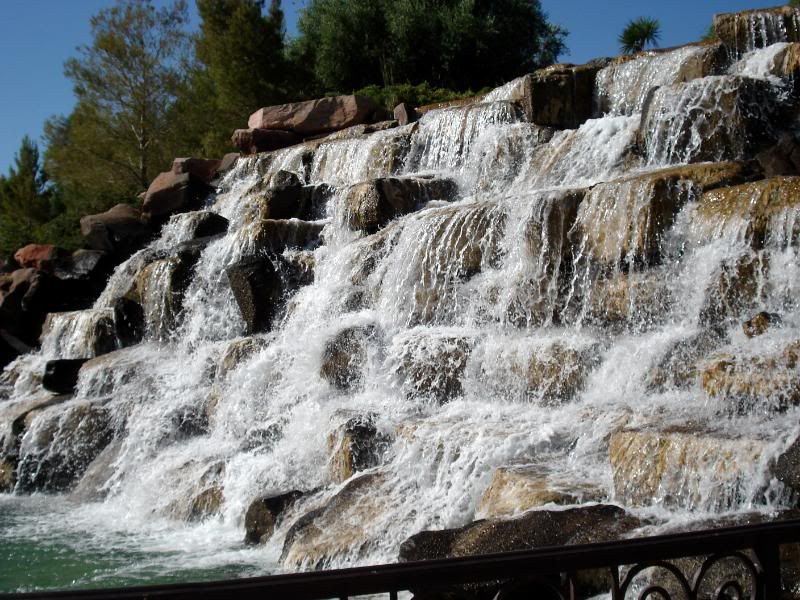 The Bridge over to Montelago Village. You can ride your bike through here. Pretty cool indeed.